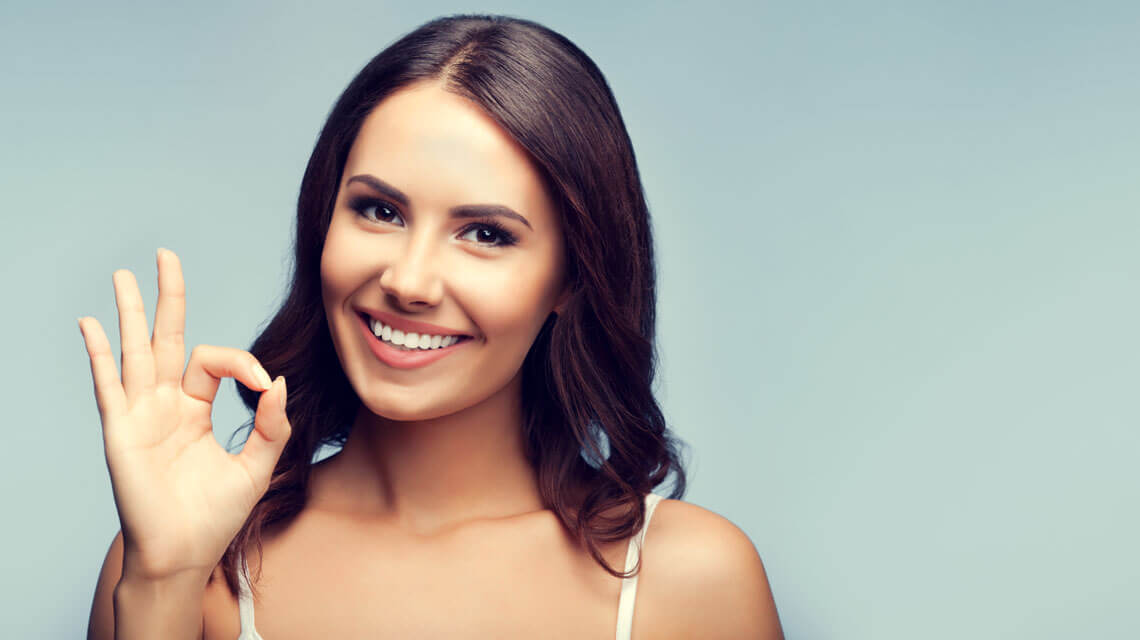 A Great Smile Forms The Foundation Of A Beautiful Face. But Even If You Weren't Born With Perfect Teeth, Braces Allow Anyone To Acquire A Beautiful Smile, Achieving Harmony Between Teeth And Face.
An often-overlooked benefit of braces is the promotion of good dental health. Braces are able to correct issues such as poor bite and misalignment of teeth, which can result in early loss of teeth, gum problems, excessive tooth wear, and dental joint problems. Well-aligned teeth are easier to clean and maintain, thus reducing the incidence of tooth decay and gum problems in the long run.
WHAT TYPES OF BRACES ARE AVAILABLE?
There are several types, from conventional braces to lingual braces. There are also newer types, such as selfligating braces.
Conventional braces
These are more economical, but also more uncomfortable to wear.
Lingual braces
These are suited for those who care about aesthetics, as lingual braces are attached to the inner surface of teeth, making them invisible. However, of all the types available, they are the most uncomfortable to wear, on top of being expensive.
An oftenoverlooked benefit of braces is the promotion of good dental health.
Self-ligating braces/ self-ligating ceramic braces
These are the most comfortable options, and also boast faster treatment time. Self-ligating braces like the Damon III and Damon Clear (ceramic) reduce the need for extractions and require less pressure throughout the duration of the treatment.
WHAT ARE THE TYPICAL COMPLAINTS ASSOCIATED WITH WEARING BRACES?
When using conventional braces, the main complaint is discomfort. Most individuals complain of pain or discomfort for three to four days after adjustment, which leads to chewing difficulties. Throughout the entire treatment, which typically lasts between two and two-and-a-half years, there will also be discomfort, especially during the tightening process, which can take place as often as once a month, depending on the type of braces.
WHAT TYPES OF BRACES MINIMISE PAIN MOST EFFECTIVELY?
This has greatly improved with self-ligating braces, where patients usually experience mild aching for only two to three days, 70% less than that of conventional braces. Also, the average treatment time is shorter, at around one-and-ahalf years.
Conventional braces require modules (small coloured rubber rings) to tie the wire onto the braces, thus creating a lot of friction, so a heavy force is needed to move the teeth. The excess force results in the pain following adjustment.
Self-ligating braces do away with these modules, creating a low friction system, thus requiring only a light force. Coupled with the use of high-tech materials such as Copper Nickel Titanium arch wires, the resultant excess force is less, thus creating only mild discomfort.
Here's a good analogy that illustrates the difference between conventional braces and self-ligating braces: A man is sitting on a normal chair and you have to drag him for 50m. Now imagine him sitting on a chair with wheels; the task has become much easier and comfortable as the friction has been greatly reduced.
FIND THE CORRECT SPECIALIST
See an orthodontist. On top of being dentists, they are further trained to do braces. With care and experience, coupled with the use of selfligating braces, pain will not be part of the treatment, and braces treatment can be truly enjoyable.