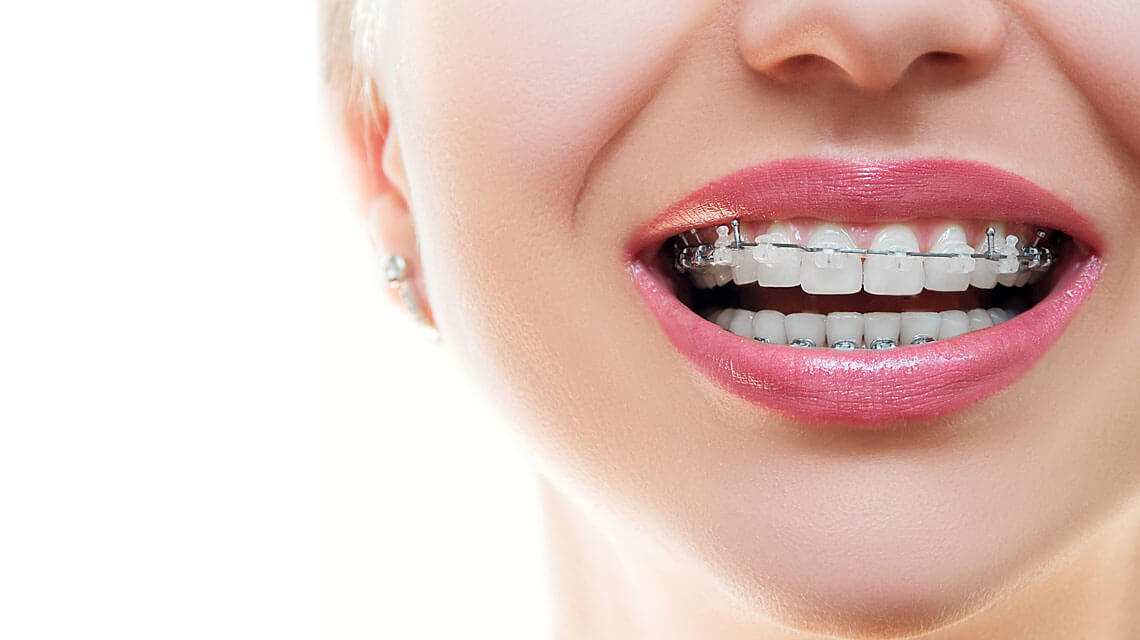 @Just Braces Dental Centre offers: Conventional Metallic Braces, Ceramic Braces, Self-Ligating Braces And Also Lingual Braces.
There are a few important choices you have to make when deciding to go for dental braces. One of them is your dentist. As with general practitioners (GPs) and specialists, there are general dentists and orthodontists, who specialise in the alignment of teeth. It is crucial to choose one who makes you feel comfortable, and most importantly, who is able to achieve your desired results.
Dr Ang Poh Kang, orthodontist at @Just Braces.Dental Centre, has about 20 years of experience in this field. His friendly demeanour and wealth of knowledge may just be the perfect package if you are considering dental braces for yourself or your kids.
The Orthodontist's Origins
Graduating with his Bachelor's of Dental Surgery from the National University of Singapore (NUS) in 1993, Dr Ang entered the public service and practised in the Government Dental Clinic for four years.
He was then awarded a government scholarship to further his studies. He received his Master's degree with distinction from NUS and Membership in Orthodontics from the Royal College of Surgeons in Edinburgh in 2000.
In 2003, he attained the Fellowship and was placed on the Roll of Specialists of the Academy of Medicine, Singapore. He continued to serve in the government service and supervise post-graduate students until he left and set up @Just Braces.Dental Centre in 2006.
Private Dental Centre
With 13 years of experience in the public sector, Dr Ang moved into private practice with his patients' interests in mind.
"I truly enjoyed the chance to interact with different patients with different treatment needs. However, due to the sheer volume of patients I had to see in the public sector, I felt that there was inadequate time to interact with them. Also, I had more and more patients who gave me feedback that they were encountering a waiting time of up to 2 hours for each appointment, which was very time-consuming indeed. So, I decided to start my own clinic to better care for them," explained Dr Ang.
Dr Ang admitted that he is a perfectionist, but a practical one. "I'm detailed and I strive to achieve textbook finishing for all my cases. But I also have an easy-going attitude that allows me to maintain a friendly and cheerful environment in the clinic."
Braces Galore
Using braces to straighten teeth offers many benefits, including a more aesthetically pleasing smile, better self-esteem, easier maintenance, longer-lasting teeth and better health. But with the number of choices of braces on the market, it may be difficult to decide which one better suits your needs.
@Just Braces.Dental Centre offers conventional metallic braces, ceramic braces, self-ligating braces and also lingual braces. Each has its own set of pros and cons, but which does Dr Ang recommend?
"Generally, people who wear braces complain of the pain involved; the newer self-ligating braces reduce this pain to just a slight discomfort. Furthermore, it also has a shorter treatment time," said Dr Ang.
But eventually, it depends on the patients' preferences. "I work with patients to decide on the best treatment plan for them, catering specifically to their needs, be it straighter teeth, a broader smile or improving their profile." said Dr Ang.
The Other Side
It's clear how much Dr Ang loves his field and how much importance he places in professional education and research, having presented at overseas and local orthodontic conferences, and published in the renowned Seminars in Orthodontics journal.
"I love travelling - it allows me to attend many international meetings and exposes me to the latest advancements in my field," enthused Dr Ang.
Besides his love for orthodontics, Dr Ang also has a personal interest in obstructive sleep apnoea (OSA). "Being able to help treat a life-threatening problem like OSA, especially in patients who can't tolerate the CPAP (continuous positive airway pressure) machine, gives me great satisfaction."